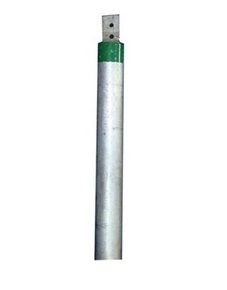 Product Description
Components of Earthing & Bonding system
The components of Earthing & Bonding system are Earth electrode, Earth enhancement
material, Earth pit, Main equip-potential earth busbar, connecting cable / tape / strip and all other associated accessories.
GI Electrode
1. Pipe in pipe / Strip in Pipe technology / Pipe in pipe in strip technology
2. Hot dipped Galvanised GI pipe ISI marked and strips are used.
3. Highly conductive mixture is poured inside the electrode so that inner
conductor will practically never corrode and provide
lowest possible resistance.
4. Weight of 40mm dia electrode SABO-MFE-40-3 is > 17.0 Kg, 50mm
dia electrodeSABO-MFE-50-3 is> 23.0Kg and 80mm dia
electrode SABO-MFE-80-3 is > 45Kg.
Contact Us
Banarsi Complex, First Floor, Faizabad Road, Opp. SBI Nishatganj Branch, Lucknow, Uttar Pradesh, 226006, India
Phone :+918068091410