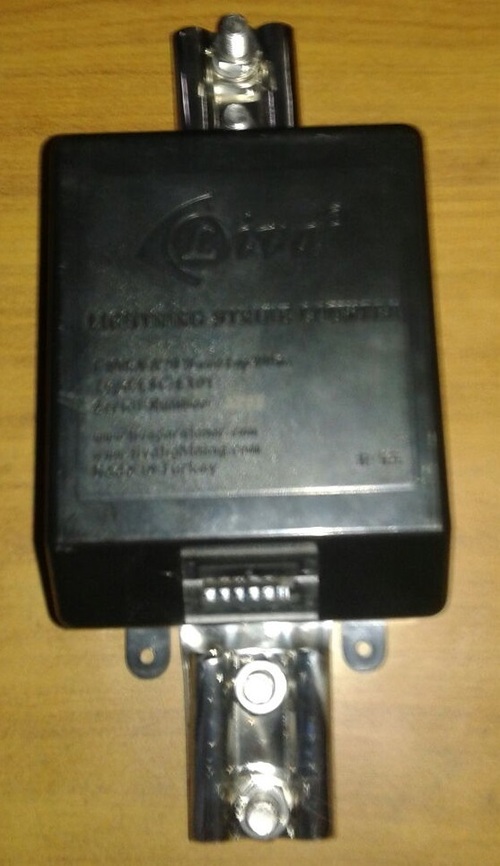 6 DIGITS LIGHTNING COUNTER
Product Code : SABO LIVA COUNTER
Product Description
SABO-LIVA lightning counter is used to record counts of number of lightning strikes are earthed by lightning protection system.
SABO-LIVA lightning counter specifications are as detailed below:
Counting Range : 0 to 999999
Discharge capacity: Above 1 KA to 200KA
Working temperature: -30 degree C to +80 degree C
Degree of protection: IP65
Material : Stainless steel
Lightning counters should be installed at approx.1.5m from the ground level.
Following are other models of SABO-LIVA lightning counter:
1. Testable lightning counter
2. Lightning counter with SMS facility
3. Lightning counter with Email facility
SABO-LIVA has launched a unique feature with lightning counter, through which there is no longer need of going to the site and noting the strike counts. Now, get SMS or Email to your mobile or computer for the lightning strike counts. Through SABO-LIVA transmission device it is now possible.
Contact Us
Banarsi Complex, First Floor, Faizabad Road, Opp. SBI Nishatganj Branch, Lucknow, Uttar Pradesh, 226006, India
Phone :+917042637399